RETRO WRECK!

This page containing information predating Paradise, Burnout (mobile game), is not complete.

If you can, please help Burnopedia by adding appropriate and relevant content here.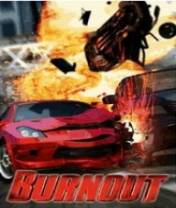 Burnout Mobile was the second Burnout video game to be developed by a studio other than Criterion Games. Burnout Mobile was developed by Rovio Mobile, whom released a worldwide popular hit iOS game, Angry Birds. It was released in August 2007 as a Java based game for Mobile Phones to promote the release of Burnout Paradise.
Ad blocker interference detected!
Wikia is a free-to-use site that makes money from advertising. We have a modified experience for viewers using ad blockers

Wikia is not accessible if you've made further modifications. Remove the custom ad blocker rule(s) and the page will load as expected.