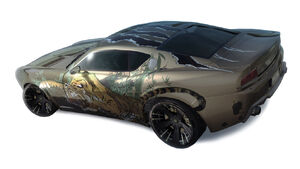 The Carson GT Tiger is a livery of the GT Concept and is not an additional vehicle. It does not have a boost type conversion and it handles exactly like the original GT Concept. The only differences with the regular GT Concept a part from the finish are the rims which are black with claw-like inserts around the edges.
Description
Edit
The new generation of American muscle cars is here, and they've finally put the MUSCLE back in. What's more, it might even make it round the occasional corner.
How to Unlock
Edit
The GT Tiger was released in the Burnout Bikes update but is only available as a finish for the GT Concept.
Resemblance
Edit
The GT Tiger model is a Burnout-styled copy of the real-world fifth-generation Chevrolet Camaro which itself was a concept car when Paradise was first released.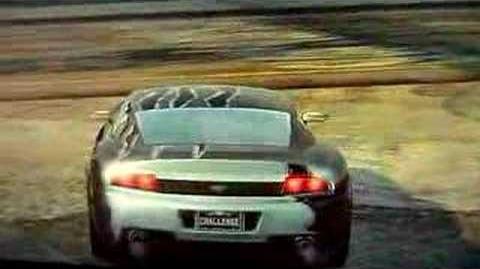 See Also
Edit