The Cavalry Burning Route is the first Burning Route Event in Burnout Paradise and, consequently, one of the easiest. It can be found at the intersection of East Crawford Drive and Patterson Avenuee, located next to the Coastguard HQ.
Get onto Webster Avenue and follow it down straight to the Wildcats Baseball Stadium, or go down East Crawford Drive, turn on to Angus Wharf, and follow it to the Wildcats Baseball Stadium. Jump into oncoming traffic at the beginning of the race, and find ramps or billboards along Webster Avenue to refill the boost bar.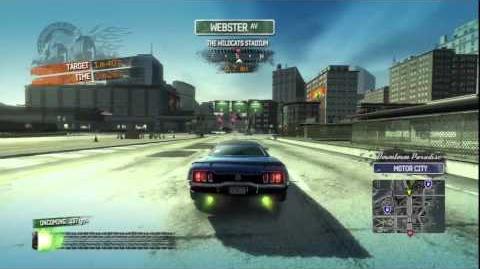 Ad blocker interference detected!
Wikia is a free-to-use site that makes money from advertising. We have a modified experience for viewers using ad blockers

Wikia is not accessible if you've made further modifications. Remove the custom ad blocker rule(s) and the page will load as expected.