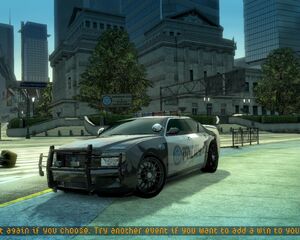 This is HQ for the PCPD in Downtown Paradise. It is situated on the corner of 2nd Street and Fry Avenue. This building was the first Paradise Police HQ, built in 1923.
When traveling Westbound on 2nd Street, once you see the Urban Ocean Liner, go to its left (south) side immediately, and hard left into the PCPD Headquarters car park, this will take you under the HQ, effectively cutting the intersection's corner and pointing you Southbound on Fry. (The reverse operation can be carried out when traveling Northbound on Fry)
Ad blocker interference detected!
Wikia is a free-to-use site that makes money from advertising. We have a modified experience for viewers using ad blockers

Wikia is not accessible if you've made further modifications. Remove the custom ad blocker rule(s) and the page will load as expected.