This is the seventh Burning Route players will unlock in the offline career mode. To many players, this is the first hard Burning Route as the Hydros Custom's immense speed and poor handling make it difficult to corner effectively. Nevertheless, this Burning Route can be completed with some practice, and your reward, the Kitano Hydros Techno, is well worth it. When attempting the Burning Route, it will display Hydrus Custom instead of Hydros Custom. This may be a spelling error or may hint at a beta name of this monster of a machine.
Strategy
Edit
Start off by heading south on Hubbard Avenue. Take the small jump on the sidewalk to the right, and then the shortcut through the walkway on the left cutting 2nd Street's bend. Continue forwards to link to the second opening on the right so you cut the south-west corner of the Lambert Parkway intersection. Now take the first left onto 1st Street and rush East, jumping the Paradise City River, take the ramp up to the El-Train Tracks to replenish your boost and back down onto 1st Street. The Wildcats Baseball Stadium is straight ahead.
Alternate Routes
Edit
If you are having trouble with the turn onto Lambert Parkway, stay on 2nd Street. Follow 2nd Street through the blue arches and take the following sharp right turn onto Webster Avenue. Be careful on Webster as it is a divided highway with entrances to I-88 Section 1 on the right, left, and center. The Wildcats Stadium is one block South.
If neither of these routes are working: After the shortcut onto 2nd Street, take the shortcut on the left with the small jump which lines you up for the shortcut on the right (before getting to Lambert Parkway). Follow the shortcut straight and you will exit onto Lambert just past the filling station. Take the immediate left onto Harber Street and follow it East. After you cross Manners Avenue and the steel bridges, take the shortcut on the left by the The Sundial and cross Fry Avenue onto 1st Street, then follow 1st Street completing the jump as above.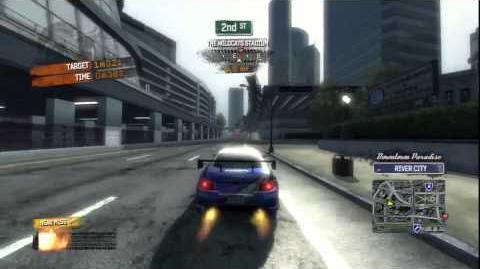 See also
Edit
Ad blocker interference detected!
Wikia is a free-to-use site that makes money from advertising. We have a modified experience for viewers using ad blockers

Wikia is not accessible if you've made further modifications. Remove the custom ad blocker rule(s) and the page will load as expected.