Price
Complete Pack (PS3 & 360)
$1.99 / €4.99 / £3.99 / 800


This article is about the Downloadable Content details. For Party game mode, see Party.
One of Burnout Paradise's Premium Content Packs is the Burnout Paradise Party Pack. It was announced on Criterion Games's website on October 31, 2008 and became available for purchase from the Burnout Store, PlayStation Store and Xbox Live Marketplace on February 5, 2009. This pack is included for free in Burnout Paradise: The Ultimate Box.
Party Overview
Edit
Up to eight players can complete challenges with pass-the-pad gameplay. Each player can take their picture using a USB camera or Xbox LIVE Vision/PlayStation®Eye camera. The number of challenges and specific challenges can be chosen either by the player or at random. The game gives each player a turn at the same challenge for each round. After each round has been finished the winner is announced.
Livery Changes
Edit
There are also small changes to some car liveries. These changes are only to small areas to show which players turn it is using the color associated with their player number.
The Party Pack includes Trophies for the PlayStation 3 and is the first to add Achievements for the Xbox 360.
Burnout Paradise Rewards
Image
Criteria
Type
Award
Awarded when every player successfully completes a Party Round.
Trophy
Bronze
Awarded when you complete the 1st Round of your 1st Party.
Trophy
Bronze
Awarded when every player in a Party takes a photo of themselves. Requires a USB camera to be connected.
Trophy
Bronze
Awarded upon completing a Party in which every player successfully completes every Game of every Round.
Trophy
Silver
Awarded when 2-4 players have completed a Party.
Trophy
Silver
Awarded when 5-7 players have completed a Party.
Trophy
Silver
Awarded when 8 players have completed an 8 Round Party.
Trophy
Silver
Complete a Party game where every player scores in every round
Achievement
25
Complete a party game of 8 rounds with 8 players
Achievement
25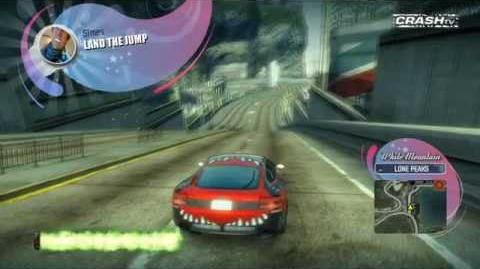 The name of this DLC originates from the Crash Party gamemode from previous Burnout games.