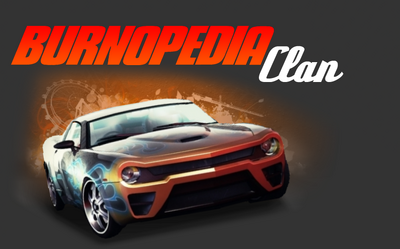 Welcome to the home of the Burnopedia Clan's competitive records page. Clan members will be able to submit evidence of records in various games in the Burnout series via this discussion page. They will then be added to record pages for everyone to view.
Only members of Burnopedia's online clan will be able to submit records, so if you aren't already a member, read this page and submit your information here.
To view records for each Burnout game, click on the links below.
Ad blocker interference detected!
Wikia is a free-to-use site that makes money from advertising. We have a modified experience for viewers using ad blockers

Wikia is not accessible if you've made further modifications. Remove the custom ad blocker rule(s) and the page will load as expected.