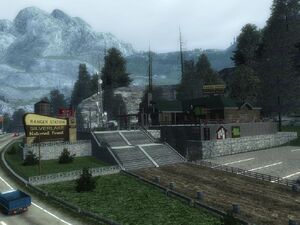 This PCPD HQ is the rural station for law enforcement in Paradise City. It is located just north of the intersection of Ross Drive and Nelson Way. Bearing resemblance to a ranger station, it was placed to combat speeding in the rolling hills of Silver Lake. Several Freeburn Challenges take place on the steps of the station, requiring each player to jump over all of the other players.
Ad blocker interference detected!
Wikia is a free-to-use site that makes money from advertising. We have a modified experience for viewers using ad blockers

Wikia is not accessible if you've made further modifications. Remove the custom ad blocker rule(s) and the page will load as expected.