Price
Complete Pack (PS3, 360 & PC)
$1.99 / €6.99 / £5.49 / 1000


Toy Collection 1 (PS3, 360 & PC)
$4.99 / €4.99 / £3.99 / 480


Toy Collection 2 (PS3, 360 & PC)
$4.99 / €4.99 / £3.99 / 480


Individual (360)
Cars 160


Toy Nakamura Firehawk GP 240

One of Burnout Paradise's Premium Content Packs is the Toys Pack. Its content was made available for purchase for the PlayStation 3 and Xbox 360 on March 5, 2009. It features toy versions of 9 popular Burnout Paradise Vehicles that you will be able to drive around Paradise City.
The toy cars have been split into two packs but the Toy Nakamura Firehawk GP is not in either collection except for the Complete Collection Pack for Xbox 360 and PS3. The entire pack costs $1.99, €6.99, £5.49 or 1000

and includes all 9 toy vehicles.
On top of this four new Toy Cars based on the previously released Legendary Cars were hidden unlockables in the Big Surf Island pack.
Toy Packs
Edit
Big Surf Island
Edit
The Big Surf Island pack also includes 4 Legendary Toy Cars which are miniaturized versions of the Legendary Cars. These Toys are categorized under both the "Toy Cars" and the "Big Surf Island Cars."
Main article: Legendary Toys
Toy Vehicles featured in Burnout Paradise
Edit
Original Toys
Edit
Make
Model
Boost Type
Cruising

---

Boosting
Unlock
Method
Required
Packs
Ratings

Carson

Toy GT Concept

Stunt

130 mph

---

152 mph
Available with purchase.
  




Carson

Toy Inferno Van

Aggression

126 mph

---

137 mph
Available with purchase.
  




Hunter

Toy Cavalry

Stunt

110 mph

---

120 mph
Available with purchase.
  




Hunter

Toy Manhattan

Stunt

120 mph

---

142 mph
Available with purchase.
  




Hunter

Toy Citizen

Aggression

130 mph

---

151 mph
Available with purchase.
  




Hunter

Toy Takedown 4x4

Aggression

130 mph

---

152 mph
Available straight after purchase.
  




Jansen

Toy P12

Stunt

126 mph

---

141 mph
Available with purchase.
  




Krieger

Toy WTR

Speed

138 mph

---

157 mph
Available with purchase.
  




Nakamura

Toy Firehawk GP

None

165 mph

---

180 mph
Available with purchase.
  



The Toy Cars pack was accidentally released by Microsoft on Xbox 360 on February 19, 2009 allowing some players to download it. It was removed shortly thereafter until its official release.
The Toys are noticeably tougher than their regular variants, as a Jansen Toy 88 Special can survive a collision at full speed into a car, but the its original counterpart couldn't do even without boosting in Road Mode.
Toy vehicles are not available for play in Cops and Robbers games.
An advertisement billboard was added in the 1.90 update for Burnout Paradise that shows the Toy Cars with the title "Jump and Smash: The Movie."
All of the toys have working horns or sirens, except the Carson Toy Nighthawk.
Despite the Toys' small size, they are still able to perform takedowns against normal Burnout vehicles.
The Toys can still be wrecked, despite having no bodywork deformation.
All Toys have the same engine sound, except for the Nakamura Toy Firehawk GP as it utilizes the regular Firehawk GP Competition engine sound.

The toy cars that sound the same use the Jansen P12's engine sound.

Whether in an offline Race or Road Rage driving a Toy Car, at least 2 of the opponents are also Toy cars.

If driving a Toy Legendary car in a race, however, all of the opponents will be the regular toy cars, even if the Toys aren't purchased. In Road Rage while driving a Toy Legendary Car, all vehicles will be full-sized cars.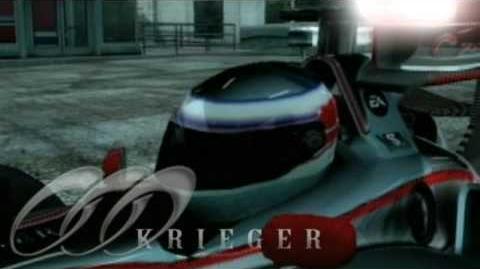 Ad blocker interference detected!
Wikia is a free-to-use site that makes money from advertising. We have a modified experience for viewers using ad blockers

Wikia is not accessible if you've made further modifications. Remove the custom ad blocker rule(s) and the page will load as expected.