The Vegas Burning Route is the fourth Burning Route event unlocked during the offline career mode. Because the route is so short, little effort is needed to complete it. More than one or two wrecks will most likely cost players the event.
Strategy
Edit
Start out heading south on Franke Avenue and then veer left again onto 2nd Street. Follow 2nd Street through the blue arches and take the following sharp right turn onto Webster Avenue. Be careful on Webster as it is a divided highway with entrances to I-88 Section 1 on the right, left, and center. Avoid going onto I-88 and the Wildcats Stadium is one block ahead.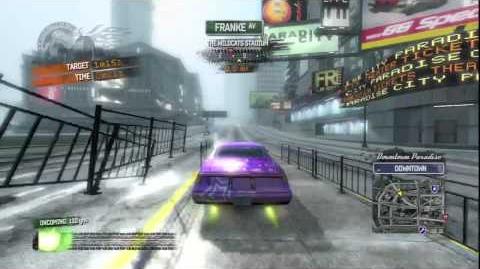 See Also
Edit
Ad blocker interference detected!
Wikia is a free-to-use site that makes money from advertising. We have a modified experience for viewers using ad blockers

Wikia is not accessible if you've made further modifications. Remove the custom ad blocker rule(s) and the page will load as expected.