Whiplash is the "tragic" song for Interstate and Rush Hour tracks. It plays after crashing several times.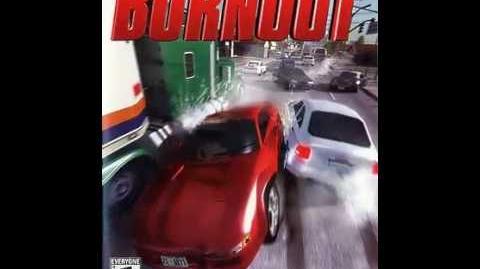 The stereo version has bells ringing in the background and an electic guitar at the end. The Mono version of Whiplash does not have either.
Quite strangely, this is the only tragic song that plays in Face to Face.
This song is the only song to not make it to Burnout Paradise and EA Trax.
Ad blocker interference detected!
Wikia is a free-to-use site that makes money from advertising. We have a modified experience for viewers using ad blockers

Wikia is not accessible if you've made further modifications. Remove the custom ad blocker rule(s) and the page will load as expected.